Welcome to Aspire Dance Pro Competitions
We are excited to provide affordable, high-quality, competitive, and rewarding dancing competitions to Utah, Idaho and Wyoming dancers and dance competition teams! Aspire Dance Pro Competitions offer opportunities for soloists, duos, trios and dance teams to compete in ballroom dance, cheer, hip hop, jazz, tap, clogging, modern, contemporary and more!
FREE Master Class at Every Competition
2019 VIP Master Class Series Line-Up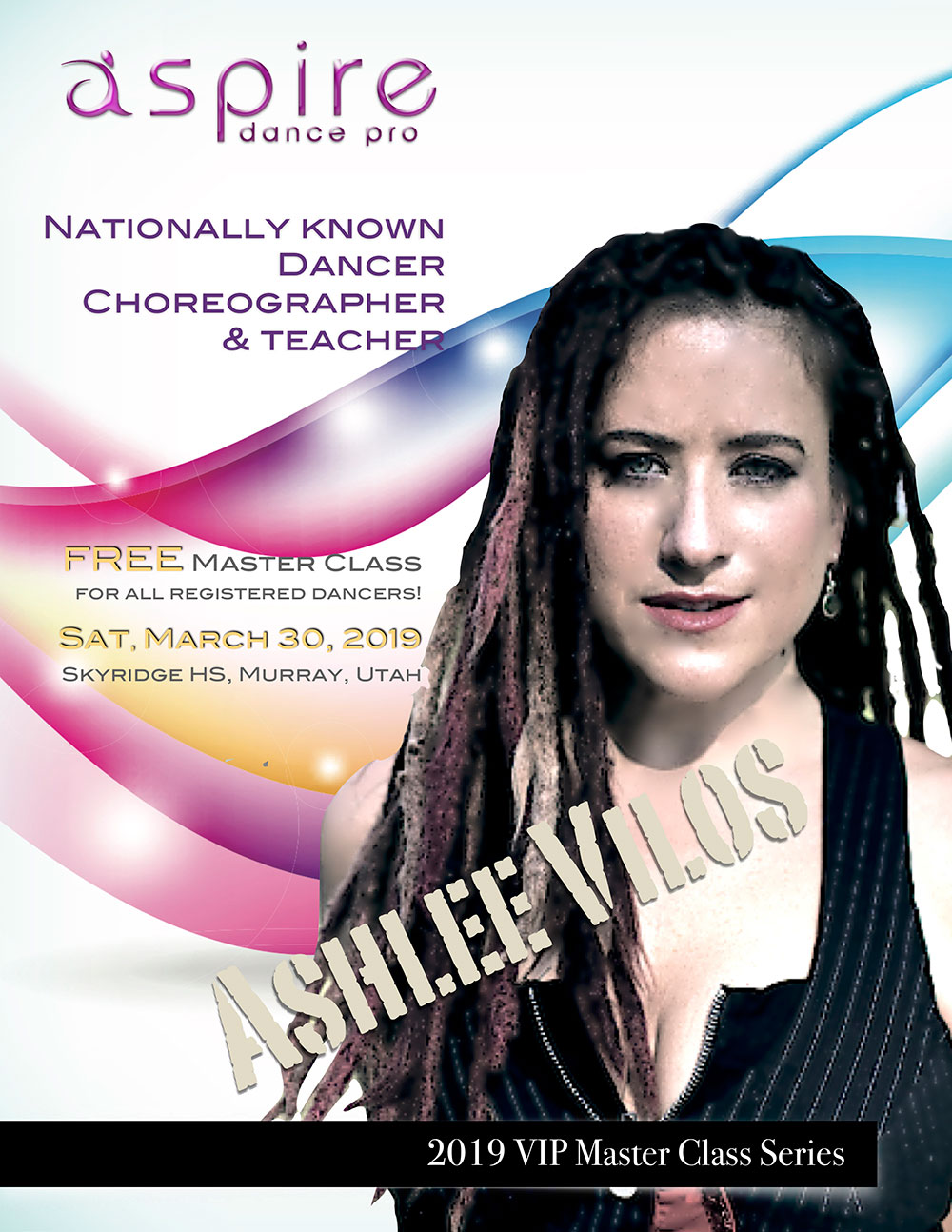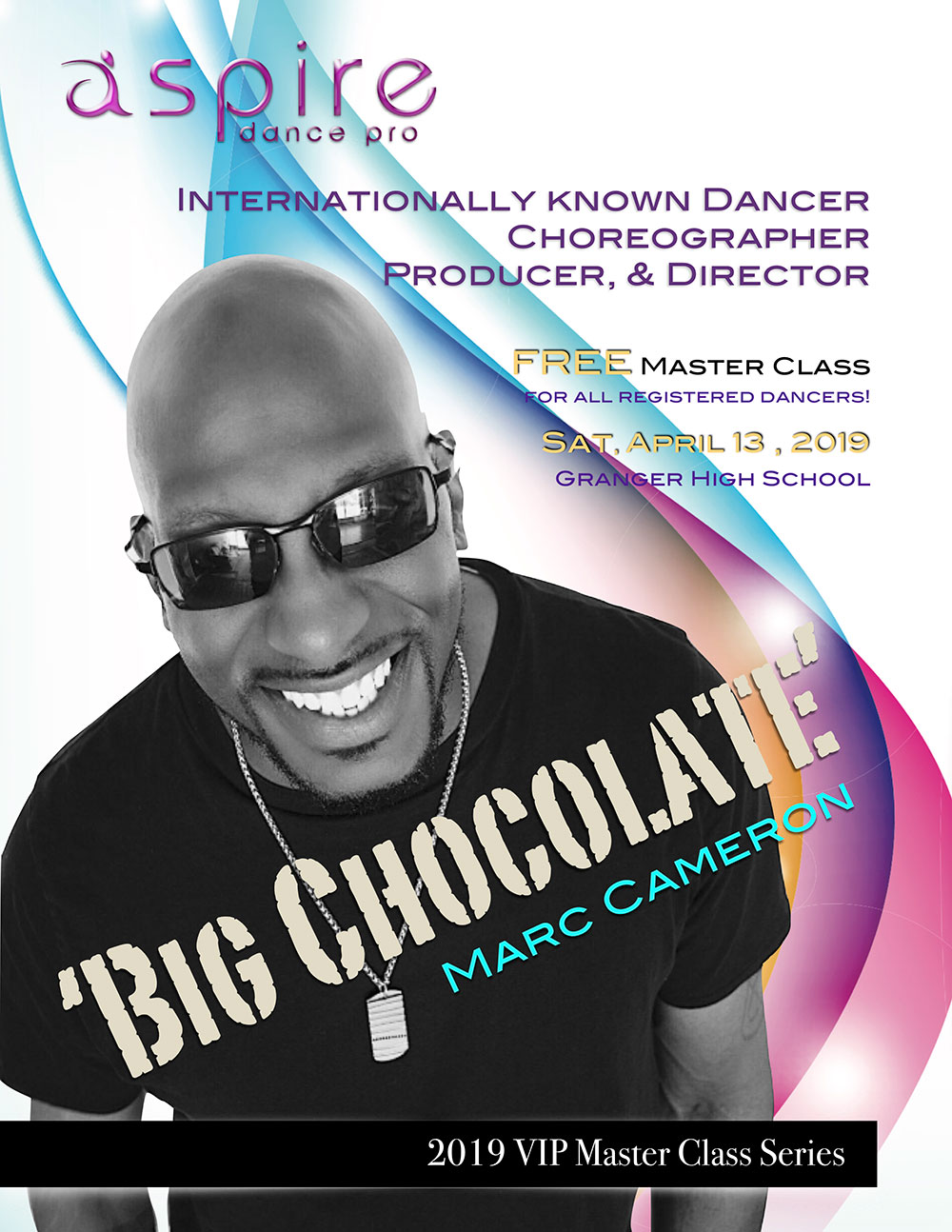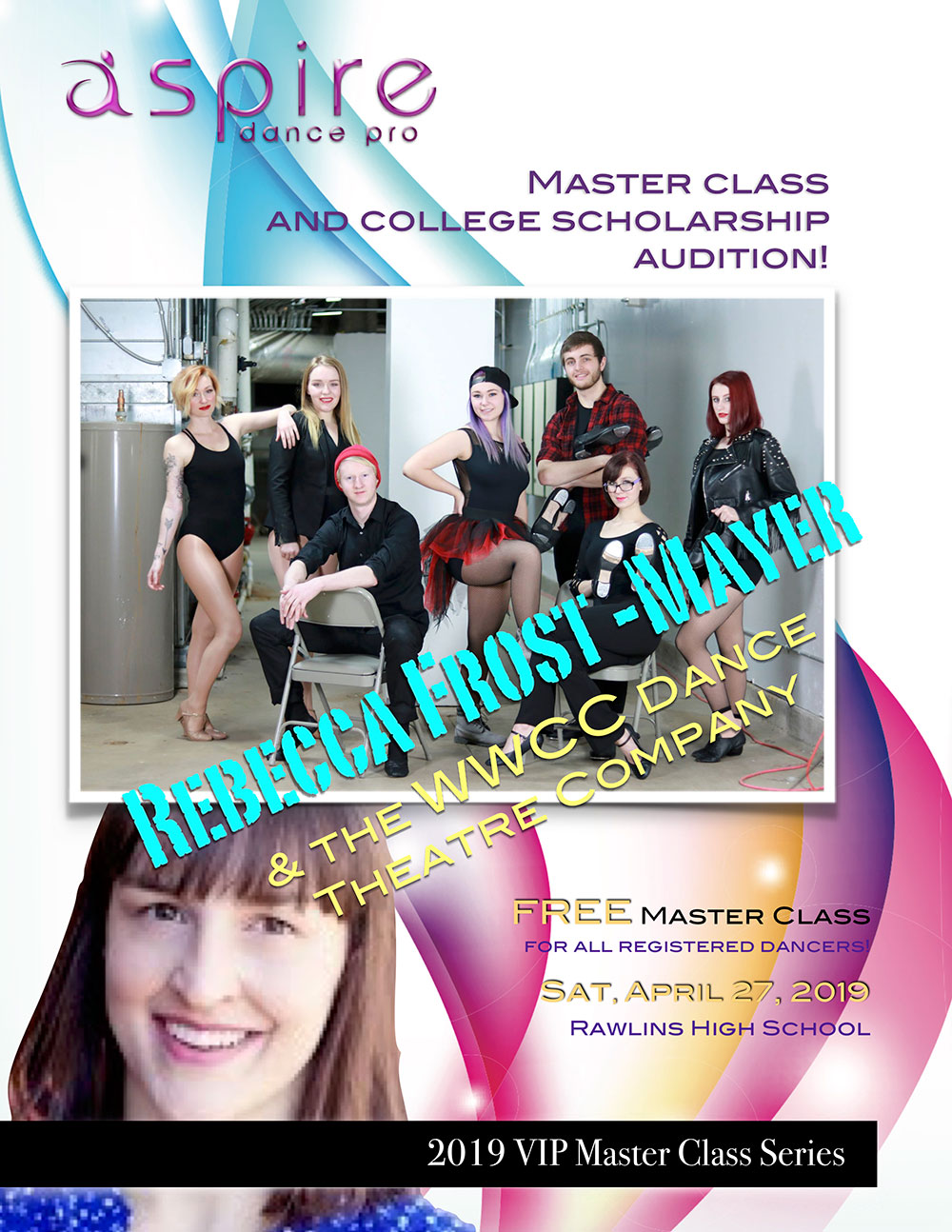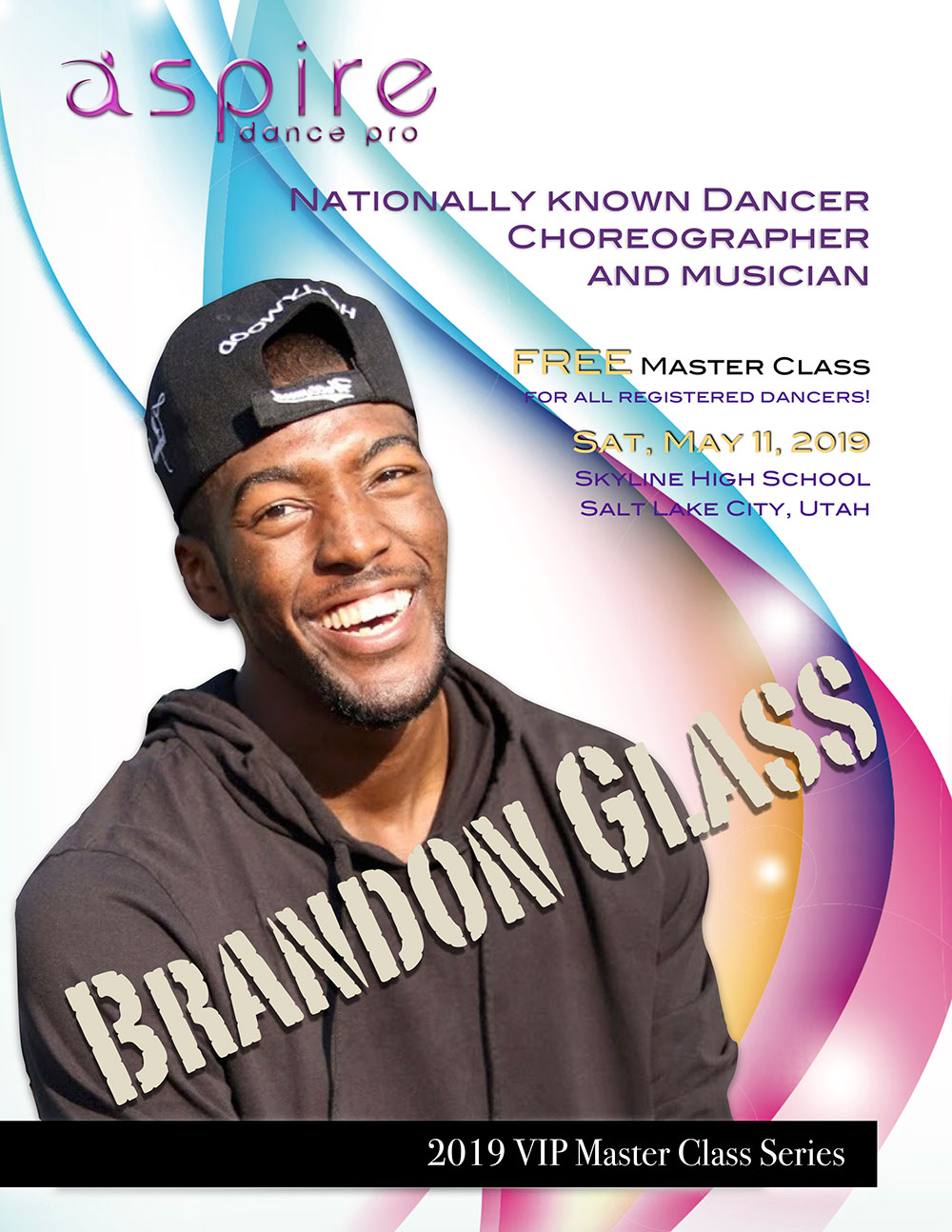 See What Studio Directors Are Saying About Aspire Dance Pro Competitions
I think Aspire has the most helpful accommodating staff. They solved every problem and answered every question. As an owner/director, the competition staff is absolutely a key factor to choosing a competition. Aspire also brings in great teams to compete against. We never know who will be attending - but we know that it will be teams with great standards, outstanding artistry, and innovative dances.
Kim Boulton
Groove The Academy
I love how the dances are adjudicated and placed, as well as having levels. I take my brand new to competition students as well as my advance dancers. I love they can participate at the same one.
The feedback from the judges is probably some of the best we received. We like the variety of judging and there doesn't appear to be any favoritism with studios and/or dancers. We have experienced this in the past at other competitions and it doesn't make for a fun atmosphere or competition.
Pam Snyder
N-Step Dance Academy
I like how you keep the divisions small so everyone has a chance to do well. No one wants to take 18th out of 22 teams. But a 3rd out of three is not so bad. Everyone that works there is so nice and patient. Our dancers come away feeling good about themselves. (And that's what it is all about.) Because of the positive experience we've had at your competition, we had some girls that wanted to take it to the next level, practice more and move to a higher level. That says a lot about your competition.
Julie Clark
Dig-A-Dance Studio
I just wanted to send you a quick email to tell you we had a GREAT experience at your St. George competition. My families all had a great time and my kids left feeling great about themselves. Thank you so much for running a competition that allows for a positive atmosphere. All the other studios were so friendly and nice and it was so refreshing! Thank you again!
Amy Simkins
Expressions Dance
Director and staff are friendly. They remember you. I like the music uploads. Venues I have attended have been pretty good.
Andrea Olsen
The Edge Dance Studio
We like the healthy competitive atmosphere. The awards seem to go well and don't last too long. We like the judging/awards system. The judges seem knowledgeable and offer positive critiques and comments.
Kristy Ozminski
Dance Force
The kids love their individual trophy, I feel for the most part they are judged well and fairly. You guys offer one of the best experiences for soloist, duos and trios for sure! You offer a quality product for a fair price.
Jen Gruber
Livewire Tumbling & Dance
We have always enjoyed the staff and the locations are usually right where we want them. We enjoy the extra effort of decorating the facility. Our dancers also like the trophies and the chance to win the "big" one!
Brook Cain
Poise Dance Center
We like the location for the two competitions we did. Friendly and helpful staff. Most judges have ballet training and judge on proper technique which helps the students focus on that as well. I really like the audio judge with the video download.
Nickii Sperry
Nebo Dance Academy
We like the picture options and gems, as well as the small group categories.
Jessica Sheffield
Pop Rock N Dance
We love the video/audio judging as well as the Master Classes.
Jeannine Taddeo
The Dance Zoo
We love the free spectator admission, positive atmosphere and multiple date/location options.
Jaime Cole
Becky's School of Dance
My dancers had a positive experience for their first time attending.
Joy Esplin
Dance Unlimited - Idaho
We love the free admission for spectators, the kids loved choosing between a trophy or a necklace, the staff is amazing,
Taryn Bartholomew
Taryn It Up
We find them well organized, great judges and very fun.
Jillana Webb
Salt Lake Dance Center
We love how professionally your competition is run and my dancers always walk away smiling no matter what the results are. :)
Kayla Iverson
Ardour Dance Center
Fun, positive atmosphere. Great judges and critiques, inspired my girls!
Amanda Bishop
The Dance Academy - Idaho
Holly is awesome!!! So is Gerilee! Very personable-means a lot:) I like that the girls individually get to bring something home. I like stage atmosphere.
Celeste McKinney
DancElation
I really liked your competition. It was on time, very organized and lots of fun.
Jaime Liechty
Evanston Dance Academy
It was a great competition. We love the trophies.
Jennifer Sager
Centre Stage Studio
We loved the Aspire Competition it was very organized and ran on time. We really had a great time!
Trisha Wilstead
Rocky Mountain Dance
Thanks Aspire! Your competition was great! Your staff is wonderful and very helpful.
Kirsten Ludwig
In Motion Dance Academy
Your staff was great and very helpful. We thought it was great.
Megan Hansen
United Dance Center
Aspire was very organized and efficient and we loved the competition.
Lisa Hansen
To The Pointe